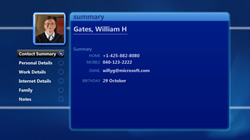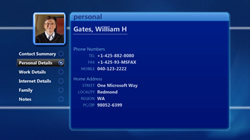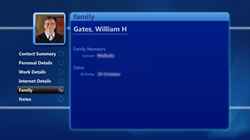 Quickly drill down to contact details - with information grouped and arranged into multiple tabs.
View the most commonly accessed information via the Summary Tab.


Access Personal + Work Details (such as address, phone/fax numbers, job titles and more), Internet Information (email addresses, Instant Messenger and website details).


View Additional Family + Personal details (such as birthdays), Contact Notes - and access all the information entered into your contact directory.


View Enlarged version of your Contacts photo.