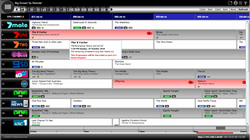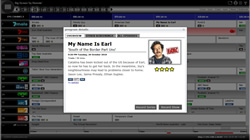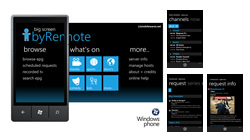 Access your Media Center EPG via the web - from a Silverlight Browser Application (on PC and Mac's), Mobile Phone Browser and Native WP7 Application.
Access your Media Center EPG, drill down and schedule shows and tv series with a click of a button. By Remote also displays all your EPG Series/Movie Artwork along with show details.


View and Manage your upcoming Scheduled Recordings (Supports Series, OneTime, Keyword/Wishlist and Manual Requests).


Manage and Remove your Recorded TV Files and view available HD Space.


Run the Silverlight Application OOB (Out of Browser) so it feels just like a native Windows Application.


Deployed as a Windows Service which means it runs even when you're not logged in.


View Episode Guides for your favorite TV Series and search for shows by genre.


By Remote Server 'Task Tray' application provides easy configuration and ability to stop/start your server.


Inbuilt EPG Data Caching for Silverlight Clients.


EPG Searching for Mobile Clients.


Enhanced with Silverlight v4 (v0.5x used Silverlight v3).


Native Client for Windows Phone 7 (Available via Windows Marketplace).