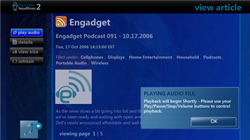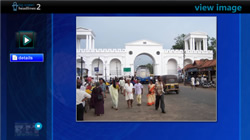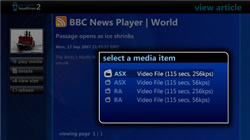 With Extended Support for various RSS Media Extensions (like RSS Media 2, Atom, iTunes, MSN Video and more) - you can also access additional Audio and Image content
Play Podcasts via Media Center's inbuilt audio playback system (allowing for full control via your remote control's play/pause/stop buttons) and continue listening once you exit the application.


Access loads of popular online audio via the presets system - including latest news, opinions and regular shows.


View your online Photostreams from Yahoo Flickr, and other popular Photo Sharing / Cataloging sites.


Listen to Audio and View Images that have been auto-downloaded directly from your harddrive (via the IE7 Subscriber feed System built into Vista).